Genesis Behavior Center, Inc. works with variety of professionals such as Psychiatrist and Medical Doctors to help with the enhancement of PrTMS treatments. 
Our Team
Genesis PrTMS works with variety of professionals such as Psychiatrist and Medical Doctors to help with the enhancement of PrTMS treatments.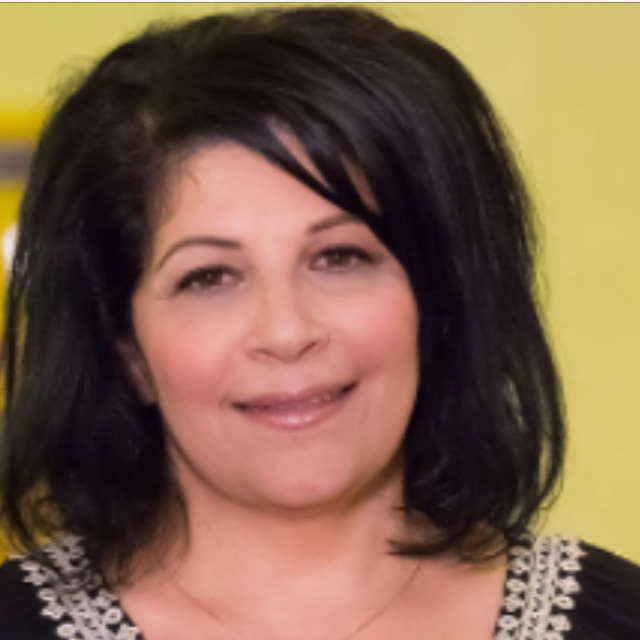 Dr. Romena Kiryakous, PsyD
Dr. Romena Kiryakous, PsyD, is the driving force behind Genesis Behavior Center Inc., a groundbreaking clinic that focuses on helping children with their behavior.
She's committed to assisting children with various needs, including those who have complex diagnoses.
Dr. Kiryakous has been leading the clinic for more than 20 years and has helped create many success stories and positive results.
Her education includes a master's degree in psychology, as well as both a Ph.D. and a Doctor of Psychology.
These qualifications were carefully developed to handle the challenges of working with complex cases in children.
Leading the way in innovation, Dr. Kiryakous is the visionary behind FirstPath Inc., an all-encompassing behavioral health software designed with care to fulfill the needs of organizations focused on helping clients with behavioral developmental conditions.
Alongside her position as CEO of Genesis Behavior Centers, she actively engages in collaborative endeavors.
Notably, Dr. Kiryakous and Dr. Kevin Murphy, M.D., joined in collaboration to further expand her specialty in treating behavioral challenging patients to dealing with conditions like Depression, Anxiety, OCD, and more through the innovation of PrTMS pioneered by Dr. Murphy, M.D.
Dr. Kevin Murphy, M.D.
Dr. Murphy, is a board-certified radiation oncologist who specializes in treating tumors of the central nervous system (CNS), or brain and spinal cord. Dr. Murphy founded the Stereotactic Radiosurgery Program at UCSD in 2005. His expertise includes using novel technologies such as frameless stereotactic radiosurgery (SRS), intensity modulated stereotactic radiosurgery (IM-SRS) and hypo-fractionated stereotactic radiosurgery to treat brain tumors in both adults and children.
Dr. Murphy has co-authored several book chapters and many abstracts and peer-reviewed articles on behalf of UCSD. His work has appeared in the Journal of Neuro-Oncology, Translational Cancer Research, and Practical Radiation Oncology, among others. He is a frequent speaker at both national and international medical conferences, having over 100 invited lectures in 23 countries.
More recently, Dr. Murphy founded PeakLogic®, a medical software company and MindSet Treatment Center, both based in San Diego. He has gained wide expertise over the last 5 years in the emerging field of repetitive transcranial magnetic stimulation (rTMS), and has created a proprietary, personalized approach to rTMS treatment termed PrTMS®. Dr. Murphy uses PrTMS® at MindSet and is well regarded by Navy SEAL's, veterans, and pro athletes who have an interest in maintaining high-level human performance. Kevin Murphy, MD is also collaborating with outside organizations on clinical studies to earn 3rd party validation for the effect of PrTMS® on mood, stress, sleep, focus, reaction time, and other neuro-cognitive and human performance metrics.
Nancy Jimenez, M.S.
Corporate Compliance Analyst
Catalina Gonzalez
Human Resources Supervisor
Carlos Pereira, MBA
Human Resources Analyst
David Yakow
Senior Auditor
Maria Valdovinos
PrTMS Technician
Brain Wellness Starts Here
Schedule your next appointment TODAY!
528 14th Street
Modesto, CA 95382
Disclosures
Individual results cannot be guaranteed and may vary due to numerous factors. The effectiveness of PrTMS treatment is subject to each patient's unique circumstances. Our PrTMS therapy employs specific FDA-cleared third-party medical equipment, authorized for addressing drug-resistant depression in cases where standard treatment approaches have proven ineffective. Our innovative tailored protocols are currently under investigation and are utilized as tools to aid healthcare professionals in managing various conditions.
Administration of these protocols is exclusively within the domain of licensed physicians or qualified medical practitioners. It's important to note that Genesis Behavior Center, Inc. PrTMS by Genesis does not assert its ability to provide a cure for any medical condition, neurocognitive disorder, or disease. The trademarks PrTMs, PrTMS powered by PeakLogic, the PrTMS logo, the PeakLogic logo, and "the peak" are all officially registered trademarks held by PeakLogic, Inc.